Friday Photo: Oysters in Bouzigues, France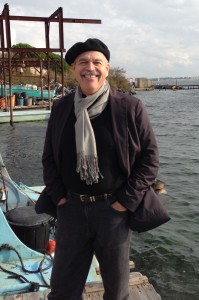 The coastal areas of the Languedoc region in France are home to the largest production centre for oyster and mussels. According to our guidebook, this production along the Mediterranean dates back to the time of the Greeks. We had the fortunate opportunity to meet friends for lunch at "Les Jardins de la Mer" in Bouzigues,  located on the Etang de Thau. An étang is a salt water lagoon, which is pictured behind me in this photo.   The oysters are grown on the wooden frames you can see in the distance.
We had an amazing lunch of fresh oysters that were harvested that morning.   The oysters are only served with a squeeze of lemon and not for the faint of heart.   After several attempts at having them this way, they've become a favorite treat!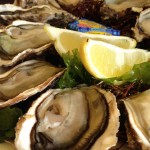 COMMENT OR QUESTION