New Before/After Breast Enlargement Photos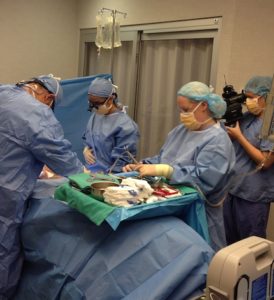 305,856 breast enlargement surgeries were performed last year, again landing in the Top 5 requested cosmetic surgery procedures. According to a recent study reported by The American Society for Aesthetic Plastic Surgery (ASAPS), breast enlargement patients rate their personal satisfaction at 96.8%. That result mirrors my own impression from my patients. Before and After Photos have just been updated on our website. We have lots of happy patients, have a look here.
Many of the women that we see at consultations for breast surgery complain that they are not happy with their breast size or shape. In addition, women that experience breast changes following one or more pregnancies often report that there is reduced fullness on the top of their breasts above the nipple, including a general reduction in breast size. The decreased fullness may be interpreted as sagging or a loss of perkiness. The most common concern that I hear is the complaint of overall diminished breast size after pregnancy or following weight loss. In most of these cases, augmentation mammoplasty or breast enlargement surgery is the primary procedure that is used to addresses these changes. See our patient's story of surgery, recovery and our interview on an episode of Twin Cities Live, click here to watch video.