Holiday Nipntuck Quick Fix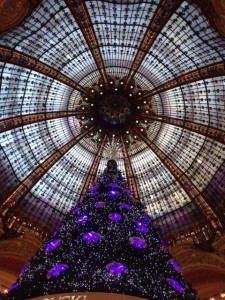 Anti-aging quick fixes or minor nipntucks usually do not offer permanent changes. However, with recent advances in fat grating techniques, the minimally invasive procedure offers facial rejuvenation with quick recovery and minimal downtime just in time for the Holidays.
Fat grating utilizes liposuction and repurposing the fat to plump sagging faces, minimize lip wrinkles and more.  Autologous (your own) fat is liposuctioned from areas like the abdomen or thighs and the concentrated fat cells are injected and sculpted into targeted areas for facial rejuvenation. Lipo-fat grafting marks a significant change in offering permanent changes over popular chemical fillers which are only temporary. In addition, using your own fat is the ultimate natural way to improve the appearance of aging. For more information on Fat Grafting for Facial Rejuvenation, click here. Fat Grafting for Breast Enlargement, click here.
Photo: Haute Holiday decor in Paris.
COMMENT OR QUESTION