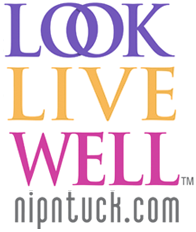 How do I choose a cosmetic surgeon?
Credentialing and certification of cosmetic surgeons has become exceedingly complex for patients. Board-certified physicians from a variety of training backgrounds perform cosmetic surgery. Gynecologists, family physicians, plastic surgeons, ear, nose and throat surgeons, general surgeons, dermatologists, ophthalmologists, and even psychiatrists may call themselves cosmetic surgeons. State laws permit this.
Dr. Bashioum suggests the following ways to find a qualified cosmetic surgeon. First, ask your friends and family for names of plastic surgeons they know, as they may have had cosmetic surgery themselves. Next, ask your primary care physician for referrals. They have evaluated the results of their surgery and/or they have worked with these surgeons. Finally, even though national memberships are easy to obtain, phone or browse the internet to get local names from national organizations. Make appointments with at least three physicians. Select the physician that you respect and trust the most. Do not make your selection based on price alone.
Dr. Bashioum is proud to be a board-certified plastic surgeon (certified by the American Board of Plastic Surgery, which is recognized by the American Board of Medical Subspecialties). He has chosen this course of training and certification because it allows him to focus exclusively on all aspects cosmetic surgery. He is also honored to be a board-certified cosmetic surgeon (certified by the American Board of Cosmetic Surgery, which is not recognized by the American Board of Medical Subspecialties). Exceptional training, experience, and these board certifications distinguish Dr. Bashioum in his field of medicine. Always understand the training and board certification of your cosmetic surgeon.
Surgical facilities can also be accredited. Our surgical facility is accredited by the American Association for the Accreditation of Ambulatory Surgery Facilities. This national organization provides strict guidelines based on patient safety and care. We are proud to be part of this organization.