July 7th, 2017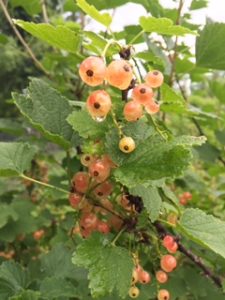 Pink Currants are ready for harvest in my garden this weekend. The warm temps have been good for the stone fruit and tomatoes. The French melons are still a little behind comparing this season from last year, but always worth waiting on. It's always fun to share my garden bounty with family and friends!
April 7th, 2017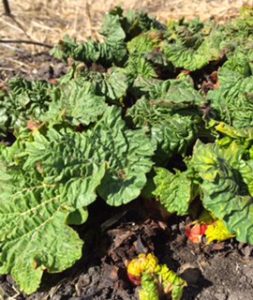 Taking a little survey of my garden, now that the weather has started to warm up. Found these early rhubarb sprouts starting to come up as I was completing the pruning and final clean-up. I's always a joy to find indicators that winter has finally past, but as all Minnesotans know, we gardeners hold our breath until May! Happy weekend and here's to hoping a rhubarb pie is in my near future.
Just saw a female turkey cruising past the garden, foraging for bugs– a welcomed helper.